Products
Readymade pre-trained AI products to solve your manufacturing challenges.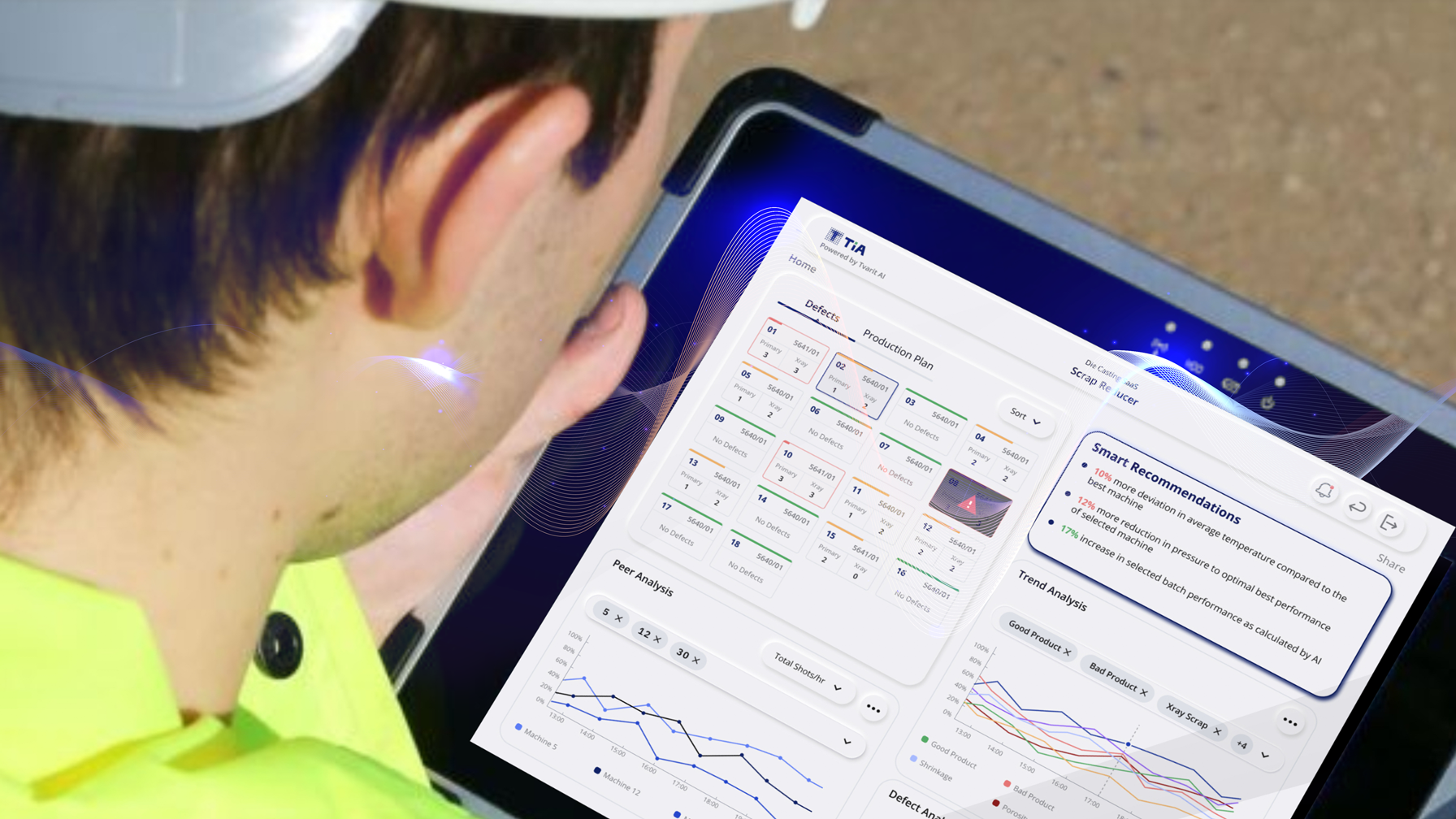 The Industries
where we have Experiences
Industries we have served


Industries we have served


Tvarit Industrial AI
Product Suite
Prescriptive
Quality
Reduce rejections with TiA quality predictions, Error-Root-Cause-Analysis, and recommendations on measures to be taken by your operations team.
Casting
Rolling
Forging
Machining
Prescriptive
Energy
Lower energy consumption and emissions with predictions of energy losses and recommendations on measures to reduce the dissipation of energy.
Coke Oven
Casting
Furnaces
Smelting
Prescriptive
Maintenance
Prevent manufacturing disruptions and improve OEE by predicting optimal maintenance schedules & measures for all machines, utilities, & parts in your plant.
Drilling Tools
Cold Forming
Drive Motors
Milling
Prescriptive
Production Planning
Achieve energy efficient production planning including recommendations on optimal change-overs, and actionable advice on optimal scheduling of activities.
Furnaces
Inventory
Heat Treatment
Wire Drawing
One-of-its-kind Hybrid AI Approach
with Physics Knowledge
By combining physical simulations (e.g. finite element method – FEM) with AI modelling, our TiA software gains unprecedented accuracy. With its realistic predictions, production can be optimised almost 100%.
Typical AI models use process parameters that come from PLC/DCS systems. But that's just the tip of the iceberg. We dive deep into physical reality. In this way, we can include information that can never be measured with physical sensors. Therefore, conventional AI cannot replicate production processes. However, Tvarit hybrid AI models are able to simulate physical processes by taking into account information on geometry, input materials, maintenance, mold data, etc.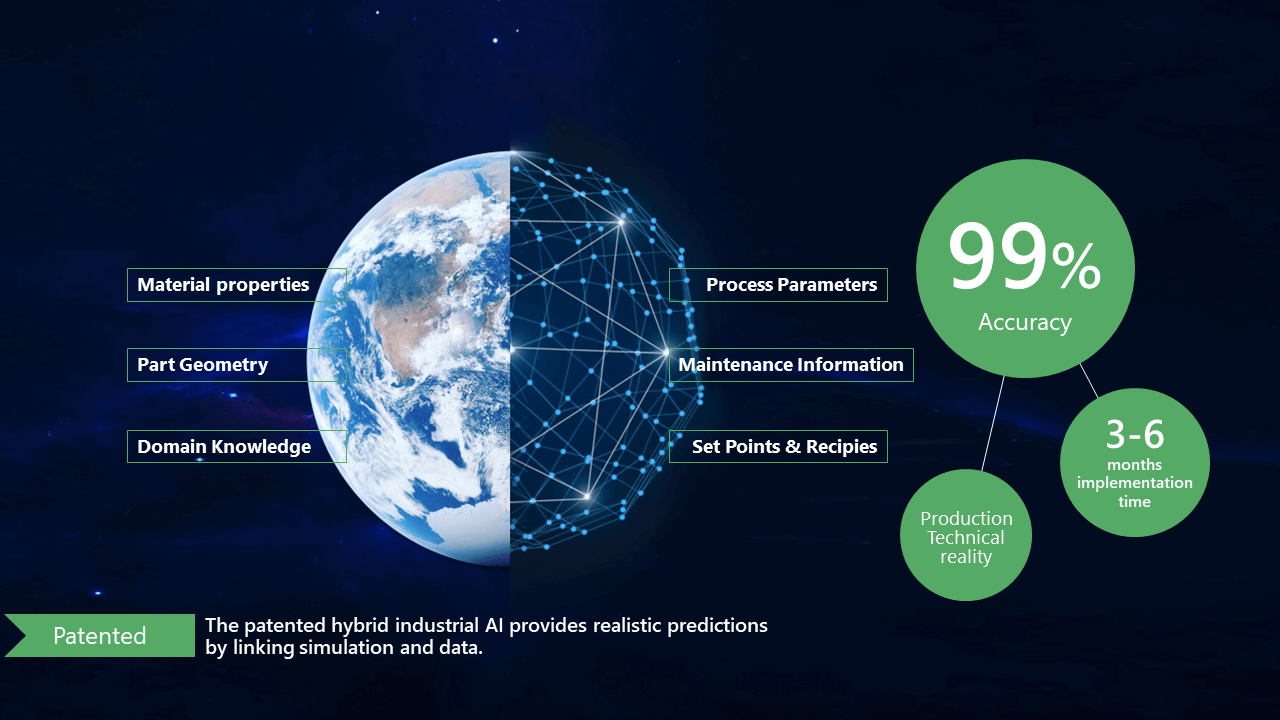 Benefits
The Change we bring
Go to TiA Stories and find out our achievement so far